⭐ Free 2 day Domestic shipping (US only) ⭐ $10 off international shipping costs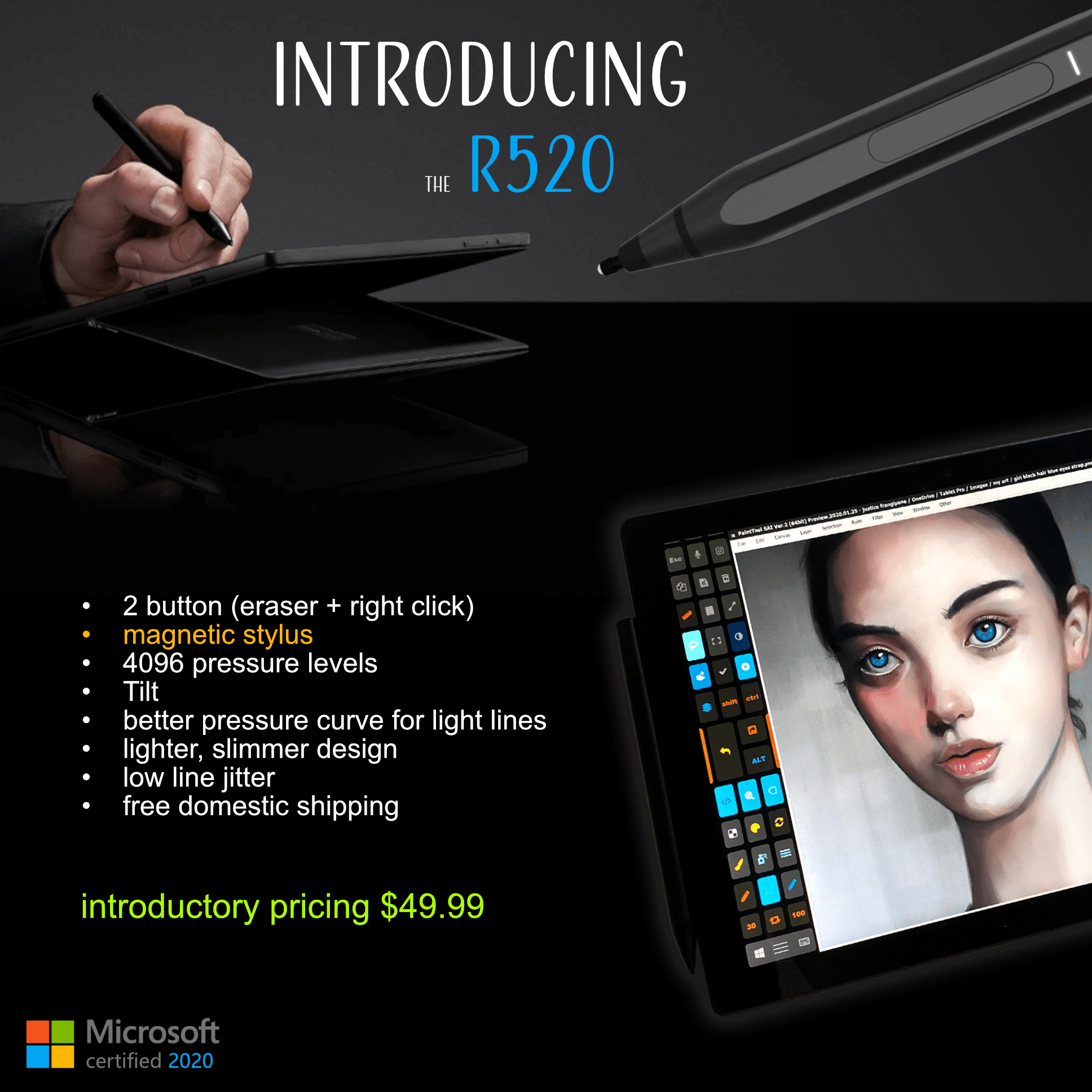 We have added Amazon Pay and PayPal options in with our standard Credit Card options to make the check out process quicker and easier 

The Best Microsoft Surface Pen compatible stylus for Digital Artists – 2 buttons, tilt, magnetic attachment, rechargeable – Raphael 520 by Renaisser *Black
$49.99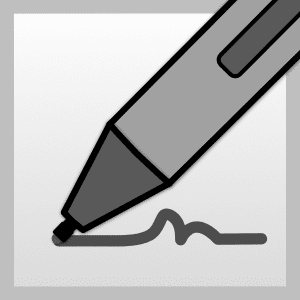 ⭐ Free Gift ⭐
the next 20 customers get the Tablet Pro Pen Tool software for free! Customize the pen side button functions!

The Best Microsoft Surface Pen compatible stylus for Digital Artists – 2 buttons, tilt, magnetic attachment, rechargeable – Raphael 520 by Renaisser *Silver
$49.99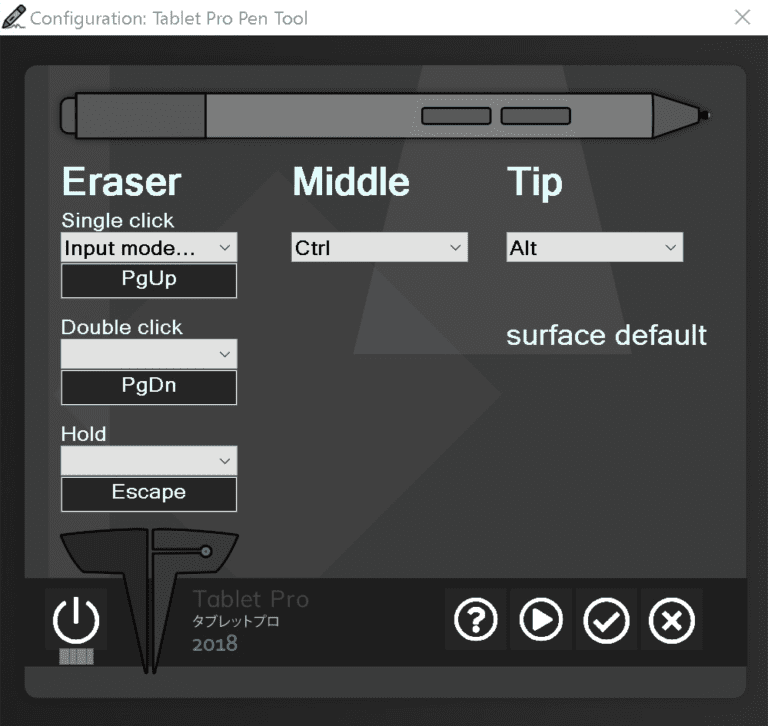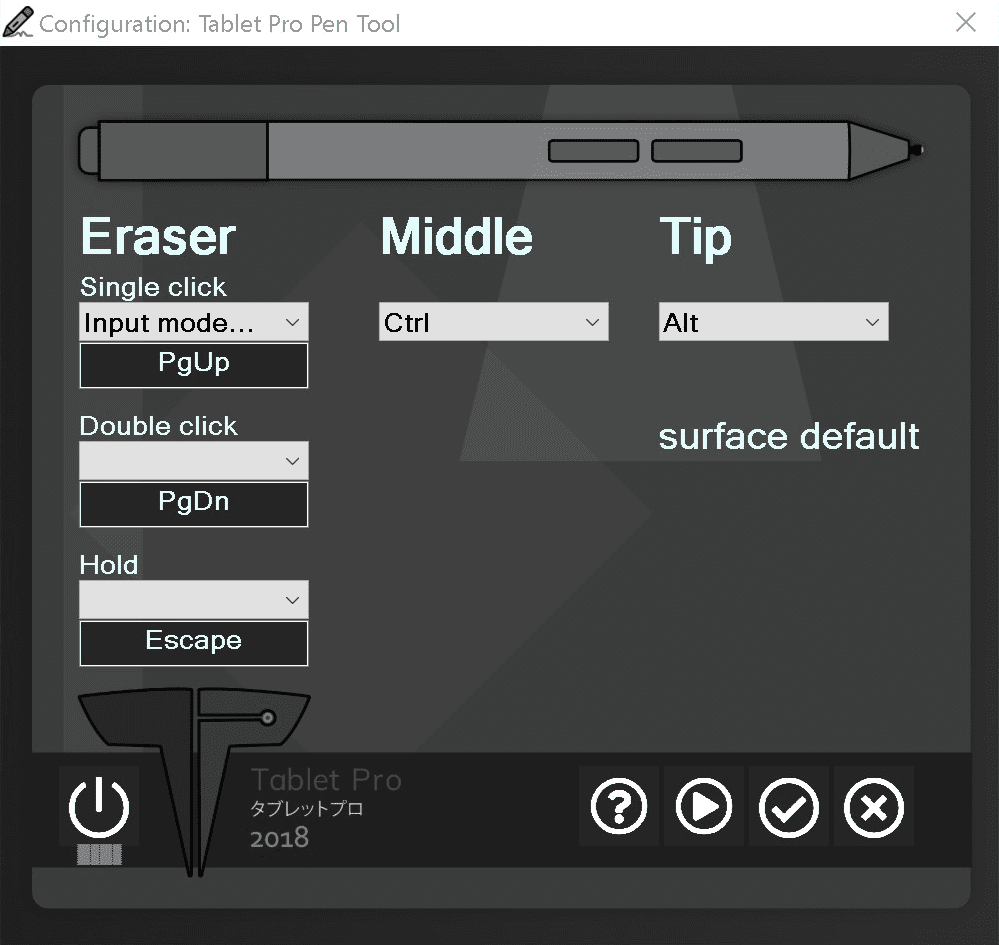 The R520 is a great pen with cleaner lines than the standard Microsoft Surface Pen. (I have two perfectly good new model Surface Pens here at home that I have abandoned since using this stylus) The eraser button has been moved to the side so erasing can be done without flipping the pen around each time which is much faster. When you hold the stylus you'll notice it's a little lighter and shorter than the Surface Pen and it feels cool to the touch. You'll be able to tell this isn't a cheap knock off, this is a high quality stylus with bluetooth removed to decrease cost (I don't use the bluetooth so I don't miss it and appreciate not having to pay $99 for a stylus that doesn't have 2 buttons).
This stylus has
Tilt
4096 pressure levels
Magnetically attaches
Rechargeable long life battery (micro usb cable included)
Palm rejection
2 side buttons *(eraser/right click) 
Silver or Black
The tip of the stylus is slightly less rubbery than the stock Microsoft HB nib. It's an excellent feeling and it's very quiet on the screen. IAF (initial activation force is lower than the stock Microsoft stylus and the pressure curve is adjusted to allow artists to more easily draw light or low pressure lines. Battery life is a few weeks to month of use on a single 1 hr charge the auto sleep function prolongs battery life as well. This is my primary stylus and a top choice for digital artists, note takers and creatives using MPP (Microsoft Pen Protocol) compatible devices. Like the Surface Pro 7 (6,5,4,3) Surface Book, Surface Studio, Surface Go as well as a number of different tablets created by Dell, HP, Lenovo, etc… 
If you would like to see the pen tested on my YouTube channel here is the direct video link to the pen.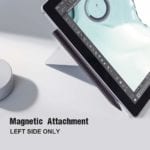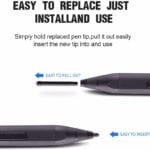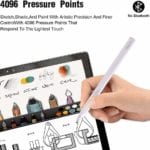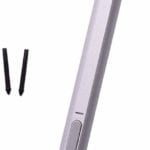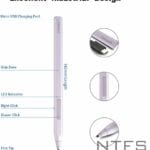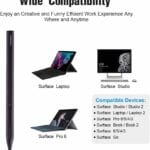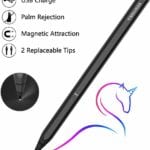 This Tablet holder is like the one that I use on my night stand to hold my tablet over my bed. It does a great job holding the tablet still enough for me to draw on (using both hands and Tablet Pro). 
It easily swings out of the way, moves forward and backward and provides a large range of motion for adjusting the angle of the tablet. This is far far more comfortable for me to use than having the tablet in my lap or setting up pillows or using a desk or table.
I use this currently to hold my Surface Pro 7 and I find there is no issue getting it to easily stretch the roughly 7″ across the height of the device. 
It's easy to quickly put the tablet in and take it out and it feels very protected while docked in the tablet holder/stand. 
Supports the tablet weight easily
Swings out of the way without adjusting anything
can hold both phone and tablet
safely holds device
The Raphael Stylus is good people, go for it : lighter than the Microsoft one, feels like a paper pen and has a really good pressure curve. You won't regret it!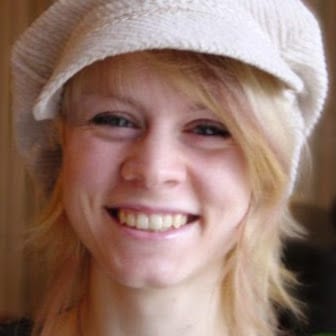 Charline
Digital Artist



I just started using this and I love it so far. I like the shape of it and how it's slimmer feels more like a pencil then the surface pen. I think it's better then the surface pen.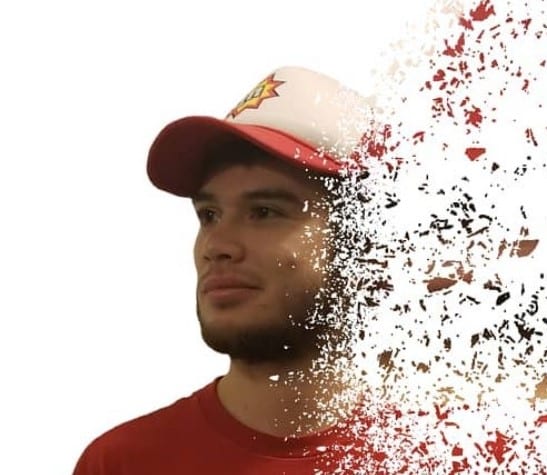 Taylor Nicty
Animator



My favorite stylus by far, and I have 9 others. Cleanest lines and love having access to the second button on the side for erasing. If I didn't REALLY like this pen I wouldn't have bought a few hundred to sell here.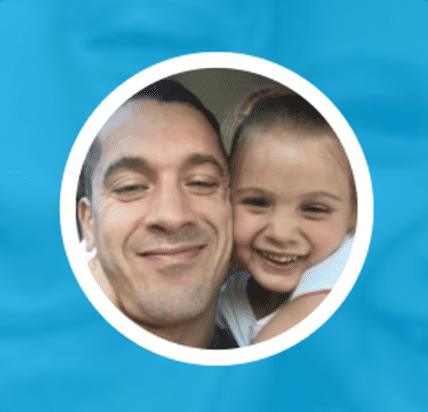 Justice Frangipane
Artist



It's waaaay better than the original microsoft pen.
This one has more pressure sensitivity and battery saving mode and the pen nibs. I actually like the plasticky one its smooth and very comfy to work with.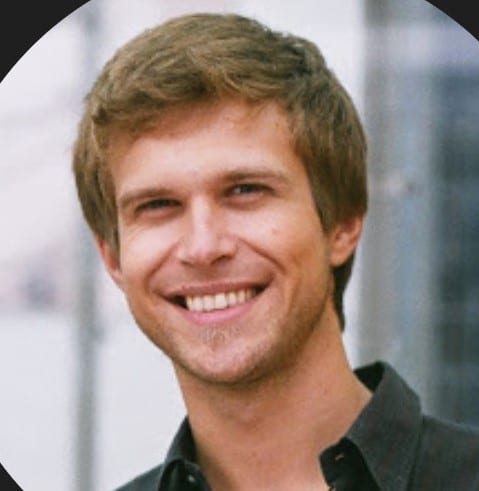 Mangis Riesuta
Digital Artist



I love using the innovative Tablet Pro app on my Surface Pro with Zbrush. Frees me up from that monster desktop and NOOOO keyboard! Justice provides great tech support and I bought his new 2 button pen, great setup for mobile work!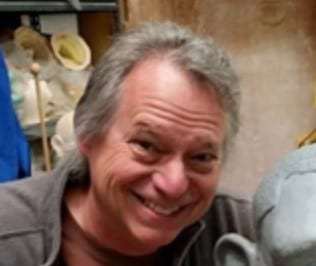 Steve Axtell
Character Designer



As an artist who recently started playing around with digital art, I am loving the Raphael 520 and how smooth it feels on my tablet! Couldn't figure out how to set up the pressure sensitivity on Krita at first but Justice was amazing and quickly walked me through it. Now it works great and responds to the lightest touch. I admit I was debating purchasing from Amazon at first, but I'm glad I chose to get it here, way better service and way cheaper too!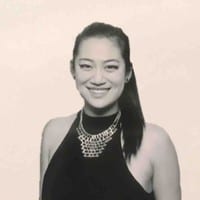 Agnes
Painter


This 2 button stylus is the one I personally use all the time. I own 9 different stylus, including the new  Microsoft Surface Pen and I prefer this one. It has tilt, attaches magnetically and just glides over the screen. Line quality is slightly better than the Microsoft Surface Pen. 
The Tablet holder is almost identical to the one I keep attached to my nightstand so I can draw and design comfortably in bed. 
I hope to add more to this list including a steering wheel attachment for drawing while your driving (got to multitask these days) or drawing when parked somewhere pretty. 
If you need a product but not sure it exists, or can't find a good pre-tested version, drop me an email at justice@tabletpro.com
Hesitant to purchase? Feel free to send me an email and ask any questions you might have. I'm happy to help! 
Justice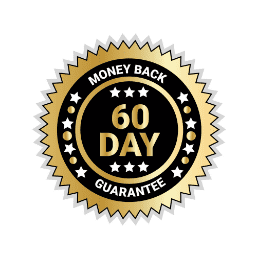 The R520 Digital 2 Button Stylus comes with a 60 day money back guarantee directly from me. If you have any issues we will take care of you. The other products are subject to manufacturers policies.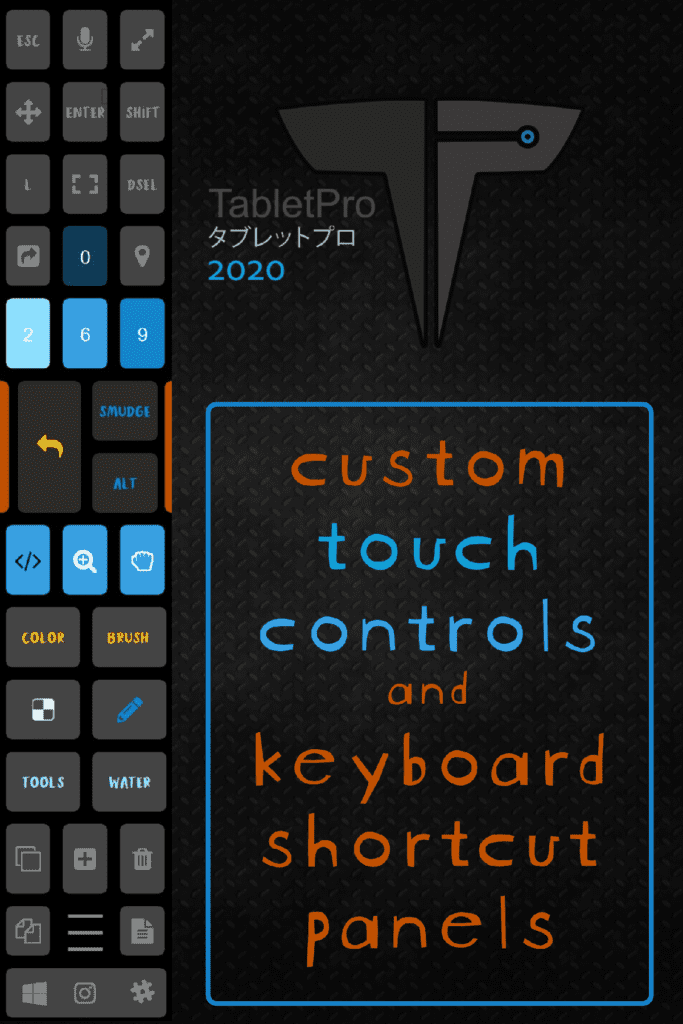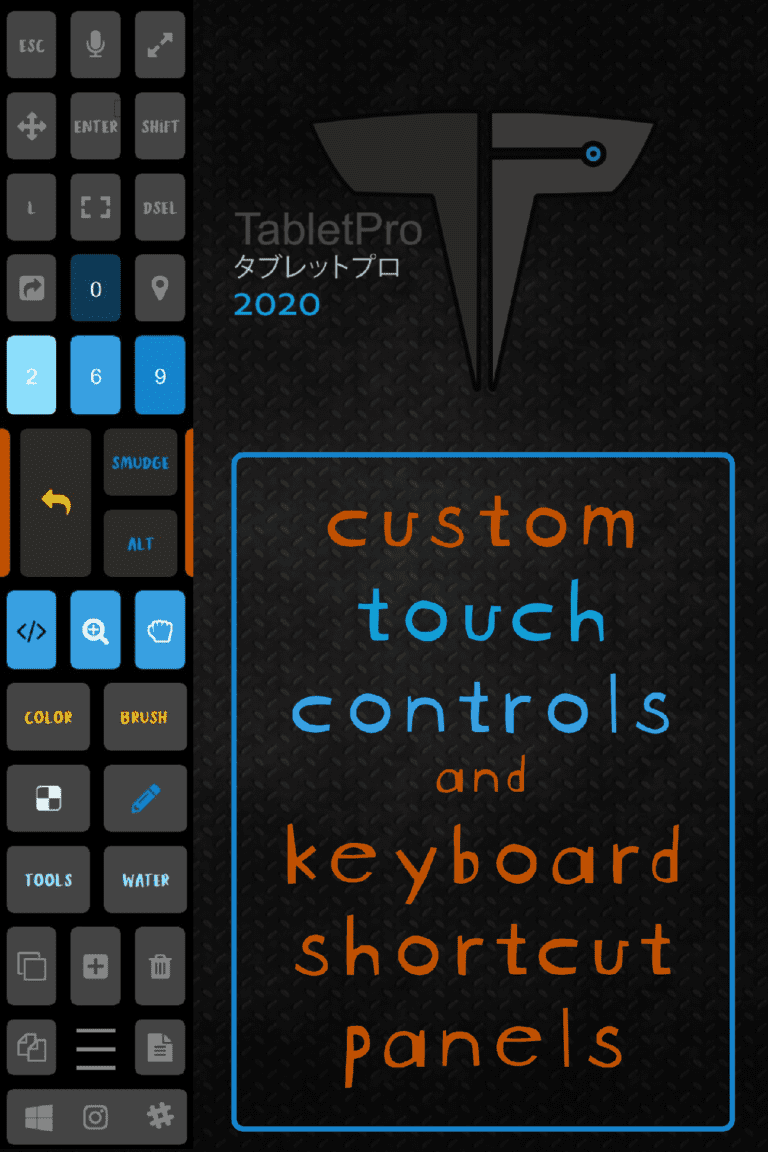 If you have a Windows tablet and a stylus you will want to try Tablet Pro's customizable keyboard shortcut panel. 
The difference between cheap and expensive tablets is almost always the keyboard shortcut buttons on the side. Tablet Pro Artist Pad is a customizable touch panel that docks next to your favorite programs to give you access to hotkeys and modifiers. 
I love it 😘 ♥   Great for digital artists, creatives and note takers!