Business use is highly beneficial
There is a growing number of forward thinking businesses that choose Tablet Pro to maximize the time and effort of their employees. If you are an employee or have employees that use Tablet PC's you owe it to your bottom line to research the efficiency gains of Tablet Pro software.
Contact us to create a custom setup specific to your companies needs. We can make a flawless touch interface so your employees can navigate desktop software and websites built for a keyboard and mouse setup with ease. All without the hassle of carrying extra gear (and expense) or need for a desk to start working.
We solve the following touch screen problems
Tiny interface in legacy applications
Website rollovers don't work with native Windows touch
Navigating slides, photo's or presentation
Setting up a keyboard and mouse to start using your tablet
Fat finger syndrome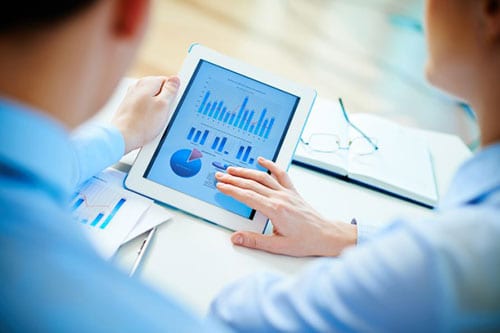 We enable the following features
Turn the touch screen into a trackpad
Zoom the entire screen to hit small buttons easily
See all the website rollover effects
Use gestures to quickly switch screens for presentations
Adjust volume or brightness with natural gestures
Onscreen keyboard shortcuts speed up workflow
You can travel light without the keyboard and mouse
Ryan McClellan – Vice President VisuaLimits
I wanted to thank you and your team for working with VisuaLimits to adapt your feature rich Touchzoomdesktop software to work with our hardware. Our screen size is fairly standard for a tablet and our clients want to run all types of applications on it.  However, many of these applications weren't built for touch, nor were they built for a small screen. Your software allowed us to provide a solution for all of our clients and they couldn't be happier. Thanks to you and your team for your attention to detail and excellent product. I look forward to working with you in the future.