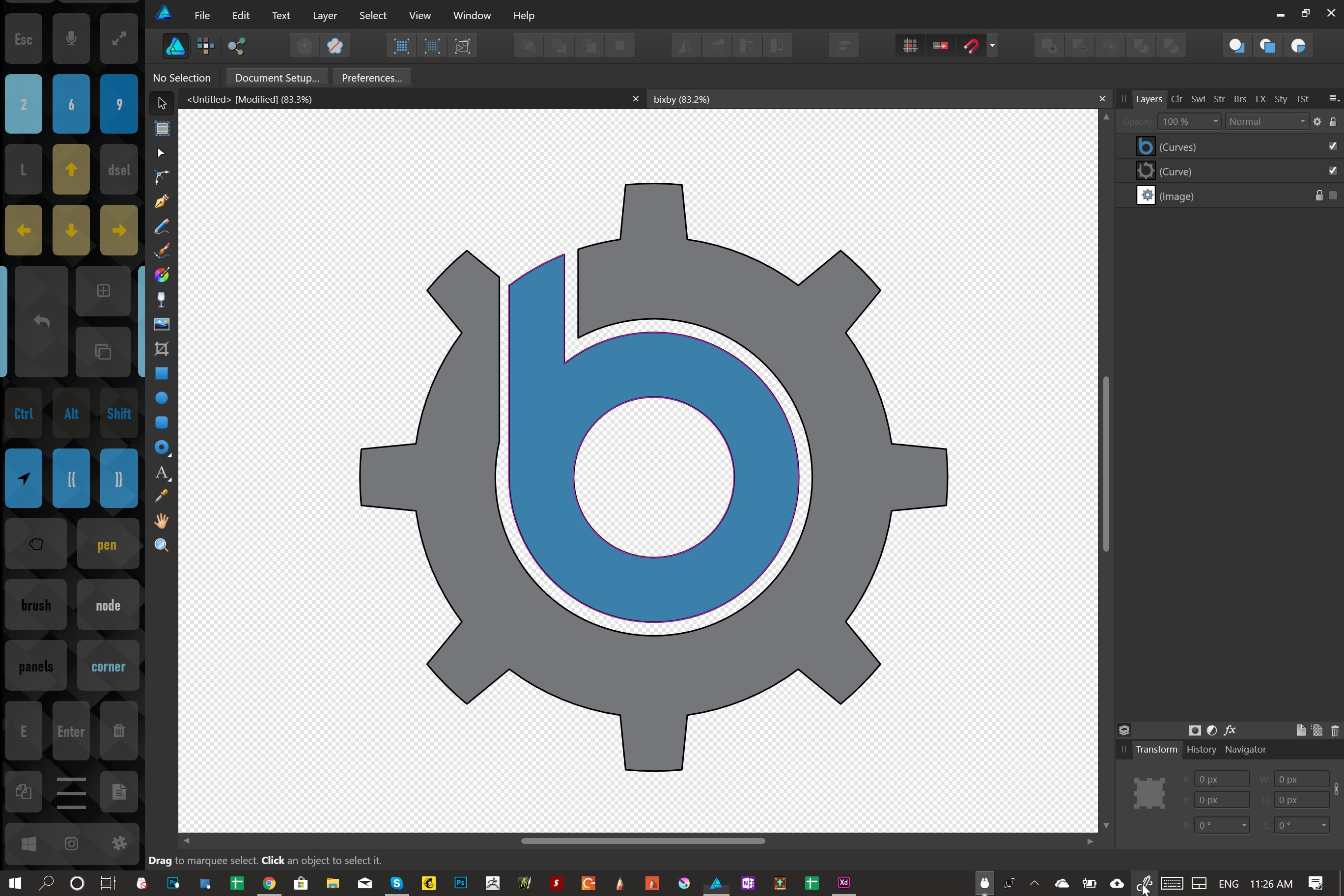 This preset for Affinity Designer has buttons for the pen tool, node, corner tool, ctrl, alt, shift, space bar (hand grabber), brush, panels, switch between personas, pixel, draw, add layer, etc…
Hope you guys like it! Rate this preset 5 stars if you find it useful.
File: Login to download the file.